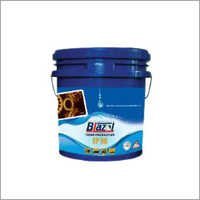 Gear Protector
Product Description
Gear Protector EP 90, 140, 80W90, 85W140:

Gear protector is a premium quality Gear Oil, available in EP type GL-4 and GL -5. The types of Gear Oil are blended from group I & group II base oils having high viscosity index and good oxidation stability. These variants of Gear Oil are formulated with highly base stocks and antifoam additive package. Also, our Gear Oil is suitable for manual transmissions, spiral bevel and worm axles and all gearing systems used in automotive and off-the-road equipment, operating under mild-service conditions of low unit pressure and sliding velocities.

Features and Benefits

Excellent thermal and oxidation stability.
Excellent resistance to degradation at high temperatures.
Superb protection micro piting fatigure wear as well as high resistance ot traditional scuffing wear.
Prevent scuffing and sconing of gears.
Applications
Recommended for gearboxes of Cars, trucks, bus, LCVs, and heavy duty automotive vehicles & off the road equipments.
API service Gl-5 gear oil should be used only were recommended by OEM.
Performance standards
API GL – 4
API GL – 5
IS : 1118 – 1992
Minimum Order Quantity :
500 ml
Typical Physical Characteristics
Characteristics
90
140
Kinematic viscosity, Cst @ 100 oC
17-20
28-34
Viscosity index, min.
90
90
Flash point, coc, oC, min
210
210
Pour point oC, max.
-9
-6
Characteristics
80/90
85W 140
Kinermatic Viscosity, Cst @ 100 oC
13-16
24-28
Flash point, coc, oC, min
210
210
Pour point, oC, max.
-15
-15
Packing : 210ltr, 50ltr, 20ltr, 10ltr, 5 ltr, 500ml
Contact Us
No. 1706/1, 3rd Phase, GIDC Industrial Area, Vapi, Gujarat, 396195, India
Phone :+918061882616